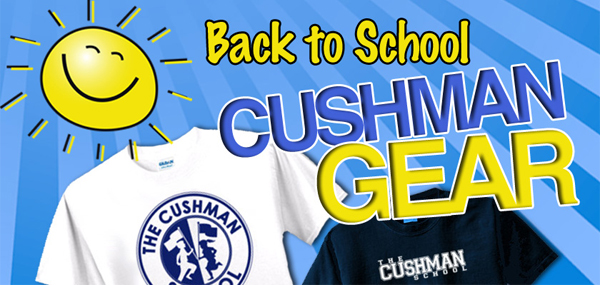 Welcome to the new Cushman School shop. All of the products sold in this shop are soft-style, fashion-fitting, 100% cotton t-shirts.
We hope you like the new collection and make sure to take advantage of our flat-rate $5 shipping option, delivered directly to your home. There is also a free option to pick up your order at Cushman. As soon as you are notified that your order has shipped, please go to the front office to pick it up.
If you have suggestions for products you'd like us to sell in the store, please email us at info@soboconcepts.com.