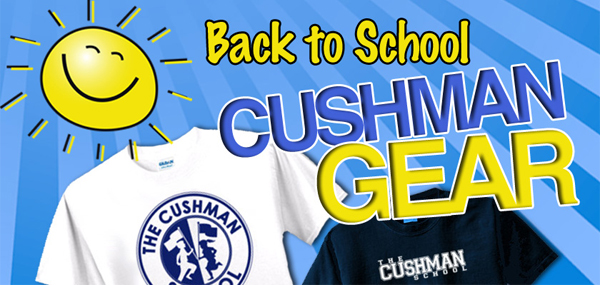 Welcome to the new Cushman School shop. All of the products sold in this shop are soft-style, fashion-fitting, 100% cotton t-shirts.
We hope you like the new collection and make sure to take advantage of our flat-rate $5 shipping option, delivered directly to your home.
If you have suggestions for products you'd like us to sell in the store, please email us at info@SOBOconcepts.com.